Pioneers of digital marketing
The Three Marketers Inc. is one of Canada's original digital marketing agencies. Established in Calgary, Alberta in 2003, we were present at the birth of the internet marketing industry, and have followed its tremendous evolution since. We have helped hundreds of websites gain online exposure, from start-ups to major corporations such as The Forzani Group, Smart Technologies, Meridian Manufacturing, Canada Culvert, UFA, MSH International, and The Alberta Safety Council. Today, we support clients in all industries across Canada, the United-States and Europe while still remaining accessible to our locally-based clients right in the Calgary area.
Our main goal is to provide efficient, competent, and professional online marketing services while focusing on bottom-line business goals.
The Three Marketers will assist you in setting up an effective digital strategy that will help your business increase its presence, engage your customers, drive quality traffic to your website or app, and generate sales.
We provide digital marketing services for businesses of all sizes and industries in Calgary, throughout Alberta, across Canada and worldwide. From corporate websites to e-commerce, we can help you GROW your business online!
Karine Kugler

The Three Marketers Inc. was founded in 2003 by Karine Kugler to answer the needs of businesses requiring online exposure for their websites. When the internet began to expand into home residences in 1995, she saw the potential for businesses to use this technology to reach consumers, promote their offerings, and increase sales.

Karine is an Internet Marketing Specialist with extensive experience in the travel and tourism industry. She graduated from the University of Blaise Pascal in France with a Master's degree in Tourism Marketing. She has worked on the travel agency side as well as with well-known brands such as The Disney Company in California and spent many years with British Airways.

When she moved to Calgary to work for World Web Technologies as an Internet Marketing Specialist, her responsibilities included the search engine marketing of the World Web Travel Guides, including the Discover Alberta website.

At The Three Marketers Inc., Karine is our key technical resource and recognized Google Partner. She spearheads a team that supports a broad range of industries all across North America, helping our clients increase their online visibility and traffic every year.  She also speaks English, French and Spanish, and has traveled extensively around the world.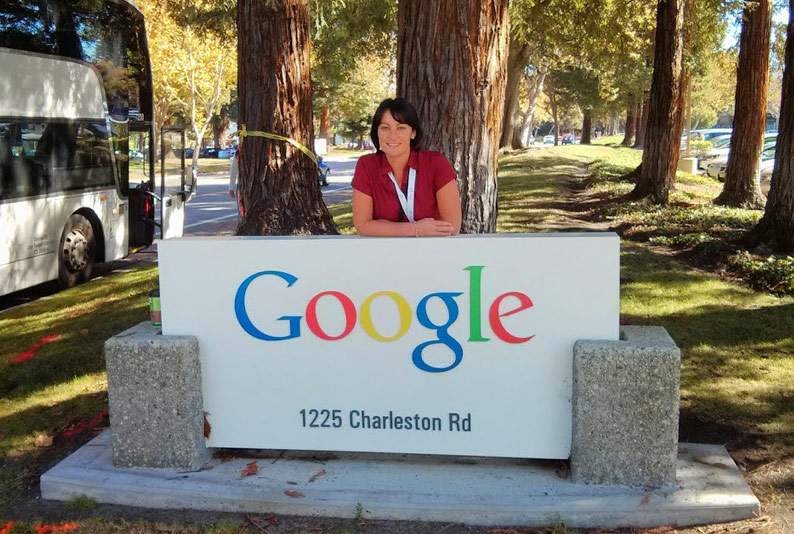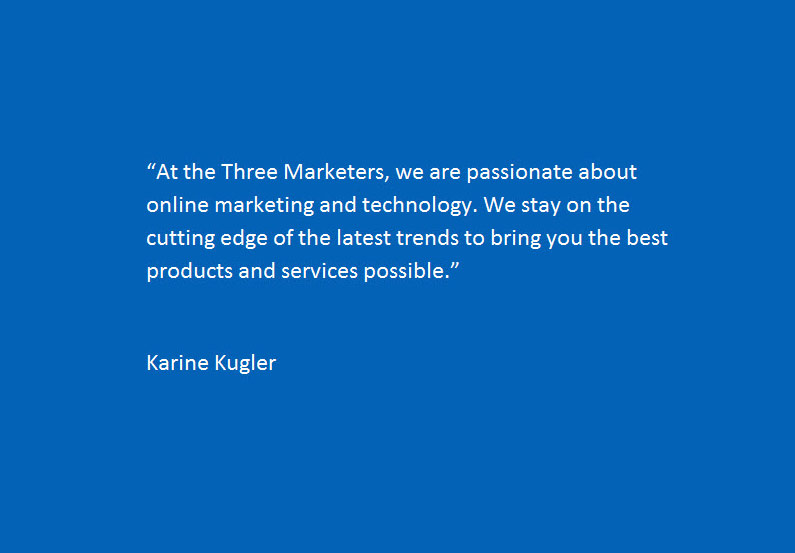 The Three Marketers Inc. is a Certified Google and Microsoft Advertising Partner, which means we are trusted by Google and Microsoft to follow their best practices and implement the correct strategy for your business. We continuously deliver high standards of service to maintain this status.  We are regularly invited by Google to visit their headquarters in Mountain View, California where we learn about new products, and market trends whilst sharing insights with other agencies. Learn more about the benefits of working with a Google Partner.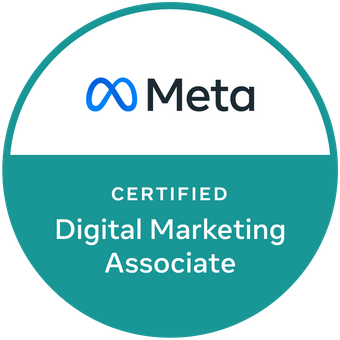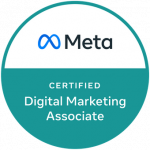 Are there any long-term contracts?
No. Our contract is automatically renewed on a monthly basis. If you would like to cancel, just send us a written notification before the beginning of the next month.
Do you charge monthly fees?
Yes. We do charge monthly fees to monitor your rankings, build links to your website and make ongoing changes to your website based on Search Engines' algorithms.
Are there any set- up fees?
Yes. We do charge set-up fees to implement the optimization elements to the website and to set up the paid ad campaigns.
Do you offer app development?
No, but we would be happy to refer you to a trusted app developer.
Do you offer Web Design services?
No, but if you don't have a website yet or you would like to redesign, we would be happy to refer you to a trusted resource.  We can also offer insight into what your new website should contain and how it can best be structured for SEO.
Testimonials from some of our 100+ satisfied clients
I have been working with Karine at The Three Marketers company for more than 3 years now. Karine has been incredibly helpful, efficient with taking care of our SEO, google ranking, Face Book ads, Google Ads. Karine is very responsive, helpful and very eager to help. Thanks Karine for being part of Seminars for Health.

Seminars for Health

This team is absolute Guru's with marketing and are willing to assist you from beginning to end. All questions are answered and they are very thorough with their work, even once the initialization is complete. If I could give more stars I would. I am blown away by their friendliness, professionalism and there capability to help your staff understand the importance of online marketing and what they all do. A special thank you to Karine for dealing with my daily emails.

All in" Bin Rentals Ltd.

I have been working with The Three Marketers for the past 12 months and it has been a great experience. I feel Karine and her team go above and beyond what is considered to be the service description I signed up for, and I would highly recommend this company to anyone looking for SEO and professional marketing services.

Senior Homecare by Angels

We notice our website had fallen off google's rankings but didn't know why. Karine was able to very quickly identify the issues and within a matter of a few weeks we saw significant results, moving up quickly in google search rankings. Highly recommend The Three Marketers! Thanks Karine!

The Door House

My experience with Karine and the 3 Marketers has been nothing short of excellence. Their attention to detail and knowledge of service gives them a leg up on the competition. Continuing to learn how the market is evolving and how to better serve your business is their standard practice. Their professionalism is evident and they won't just give you a bunch of empty promises. I would highly recommend their service to anyone and will continue to do business with them in the future. Great service, keep up the good work!

Arc Surveys Ltd.

"If Karine were a doctor, I think she would be the best surgeon Canada has seen in a decade, and still be the most humble. As an online marketing expert in both paid and organic optimization (SEO) Karine takes an exacting, ethical and scientific approach, integrating all of the latest developments. If she has the room in her roster to take you on, please be smart enough to do it...and then bend over backwards to act on her every recommendation. She may well save the life of your business!"

Marketing Research & Strategy Consultant at Tenato

"Karine is very clear in what she can offer a small business and she delivers. We saw our walk in customers double almost immediately after hiring her to complete our SEO marketing. Karine has given me comfort in knowing that we can get the word out there in a simple and effective way about what we provide our valued customers"

Owner at Reborn Auto Body

My company has worked with Karine and her Three Marketers group for the past 7 years. During that time her knowledge, expertise and attention to detail helped our business survive through some very tough times. She was always quick to respond to my requests and always had alternative and cost saving solutions to any of my SEO or Google Ad concerns. I would highly recommend Karine and her group, very professional, well informed and genuinely cares about the success of her client's business.

Owner of A Snug Harbour Inn

"Karine knows how to efficiently and effectively optimize website search results. In addition, every month, Karine has additional suggestions that you can implement to optimize your site progressively. She also creates and manages online advertising campaigns and makes it simple for me which I appreciate as a sole proprietor. Her responsiveness and generosity in sharing her knowledge is very much appreciated"

Executive & Leadership Coach at Spark Success Coaching Inc

Since purchasing my business, The Three Marketers Inc have proven themselves to be an extremely valuable partner. This company works with mine to make sure the goals I want to achieve have the possibility of being realized. I do appreciate having a trustworthy company in corner.

Oliver Chiropractic Wellness Clinic

It is difficult to find a reliable internet marketing company with so many people claiming to put you on top of the search results so I'm glad I found The Three Marketers. They are very knowledgeable about all aspects of SEO and SEM and they deliver results, not promises. They always answer questions that I have in a prompt manner and send detailed monthly reports. I'm completely satisfied with their work and have already recommended their services around me.

Begin with B

I have worked with the The Three Marketers for over 15 years, they have always had great current knowledge of online marketing trends and SEO marketing techniques. I would recommend them to any business that needs to enhance their online presence.

Alberta Best Mortgages