As a Premier Google Partner agency, The Three Marketers team was invited to an exclusive event in Vancouver about machine learning called "Decoding the New Customer". It was an exciting opportunity to learn from Google experts how businesses can grow smarter and stronger by integrating machine learning into their marketing strategy.
Meet the New Customer
Mobile devices have transformed the way consumers buy products and services. Thanks to innovations in technology, consumers are now super-empowered and expect more from their favorite brands. The new customer is: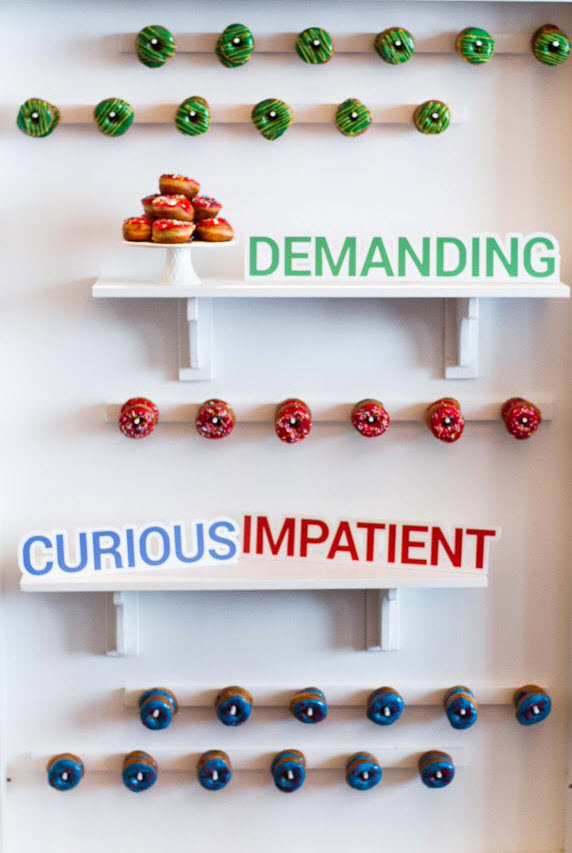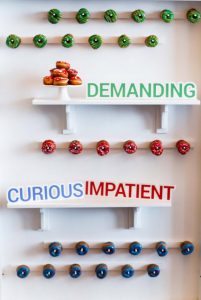 Curious: today's new consumer is using Google Search to make an informed decision before buying. The number of mobile searches with "best" prefacing the main keyword has increased by 66% in the past 2 years. This is even applicable to low-value products. For example, the number of mobile searches for "best toothbrush" has grown by 150% over the past two years alone. The modern consumer is also looking for other people's opinions online and mobile searches for product reviews have increased by more than 200%.
Demanding: today's new consumer expects the platform to know who they are and what they want. Smartphone users don't type "near me" or "nearby" anymore. They expect technology to know and adapt to their location and preferences.
Impatient: today's consumer tends to search at the last minute because they expect to find and receive what they're looking for immediately. The number of searches that include the phrase 'same day shipping' has increased by 160% in the past 2 years alone.
Changes in consumer behavior are reshaping online marketing. Thanks to innovations in machine learning marketers can now go deeper than just demographics to better know their consumers, understand their intents and predict their needs. Machine learning can help brands get closer to the consumer and answer their high expectations in a personalized way.

What is machine learning?
Machine Learning is the science of getting computers to act without being explicitly programmed – they learn from examples
Google has been thoughtfully applying Machine Learning across its products to assist us in our daily lives. We are already seeing it embedded in services such as Google Search, Gmail, Google Maps, Google Photos, Google Assistant, YouTube and more. A few examples of machine algorithms being used are when:
Google Search suggests search terms based on your past searches

Google Assistant reminds you to when to leave for your appointment
Gmail suggests three responses based on emails you have received
Google Music creates recommendations based on what you have already listened to.
As technology advances, machine learning is also becoming more human in nature with features like speech recognition embedded in-home devices such as Google Home responding to commands like "Hey Google, tell me about my day".
Machine learning is radically transforming our everyday lives. It is also revolutionizing the way we do marketing.
Machine learning impacts marketing
With its ability to learn from vast sets of data, machine learning has been embedded into Google ads. It assists marketers in knowing who the consumers are, where they are and what they want. Google is able to analyze 70 million of signals in the blink of an eye to serve the right ad at the right moment.
How can machine learning help you leverage your marketing online?
Know your audience
Audience Insights in Google AdWords use machine learning to help businesses know who their audience is (age, location, interests, device usage, etc.) and find repeated patterns of behavior. For example, you may find out that most of the visitors that convert on your yoga apparel website are females between the age of 25 and 35 who regularly listen to relaxation music on YouTube. You may want to customize your ad creative to appeal to this demographic. Audience Insights help you make better-informed decisions when it comes to ad targeting, bid setting, and more.
Gain New Customers
Machine learning can help you find new customers that resemble your most valuable existing customers. With Similar Audiences in AdWords, you can reach potential customers who haven't visited your website yet but do have common interests with your current customers.
Say you've created a list of people who bought running shoes from your sporting goods site. Instead of helping you reach broad groups of people interested in "running," similar audiences will identify that people on this list tended to search for things like "triathlon training" and "buy lightweight running shoes" before landing on your site and making a purchase. Based on this, Similar Audiences will then find other people with similar search patterns, such as people who searched for 'buy lightweight running shoes'.
Keep Existing Customers
Attracting a new customer costs 5 times as much as retaining an existing one. Machine learning can help you serve a different ad to your existing customer base.  By using the IF function in ads, it's possible to insert a specific message in your text ad when a condition is met. This makes your ads tailored to each search and more relevant to potential customers. For example, you may want to offer your past customers a better incentive to choose your business again.

Personalize ads
Machine learning integrated into ads unlocks the power of data to serve personalized ads to the right customer. With Life Event Targeting in AdWords, you can now target users around major life events such as graduating college, moving, and getting married. With this targeting, you can pinpoint users before or after the event to maximize the efficiency of your targeting. For example, if you are a wedding photographer you can target people as they are planning their wedding or if you are a local furniture store you can target users after they've just moved to your area.
Running an AdWords campaign with today's technology is not just about targeting the right keywords anymore. Machine learning has totally transformed digital marketing, and brands that are able to use this technology to connect to the right customers at the right moment in a memorable way will grow faster and stronger.
As a Google Premier Agency Partner, we get insider information to help our clients succeed. If you're interested in discussing our services, please don't hesitate to contact us.
Google Partners Event in Vancouver