Since 2014, businesses around the world have measured over 7 billion store visits in Google Ads*
Google Ads is an online advertising platform developed by Google. The platform operates on the Pay-Per-Click (PPC) model wherein businesses are able to advertise on services operated by Google such as Google Search, YouTube, Google Play, Google Shopping, Gmail and the Google Display Network, an extensive network of sites partnered with Google covering every topic from Business to Cooking and Travel. Advertisers only pay when their ad on any of these services is clicked. Google Ads is the largest online advertising platform used by millions of businesses of all sizes throughout the world. How can Google Ads help you grow your local business?
Be there when the customer needs you
3 in 4 people who conduct a local search on their smartphone visit a related business within 24 hours*
One major advantage of Google Ads is that it enables businesses to display their ads at the exact time prospective customers are searching for what you offer. This is in contrast to other advertising platforms, such as Social Media Ads, which reach users whilst they're engaging with their friends online and not necessarily looking for the products or services you offer. Billions of local searches are conducted each month on Google alone, with more than a quarter of them resulting in a purchase, so it pays to be there when your customer needs you.
Select who can see your ads and when
Google Ads only displays your advertisements to customers interested in your products or services. It's also possible to display your ads more often to those customers closer to your business. As an example, your ads can target a certain city, areas within the city or areas around your business.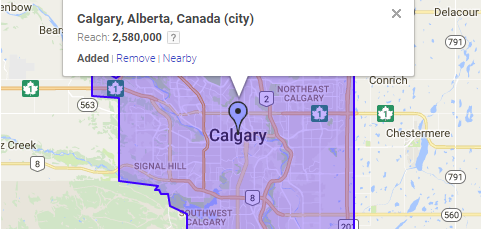 Ads can be set to only be displayed during your business hours and paused when your business is closed.
Your ads will show only for the keywords you have chosen. With the negative keyword option, you can actually eliminate unprofitable keywords related to your ad such as "free", "jobs", and "reviews". This makes sure your budget is only spent on valuable, profitable and relevant keywords.
Showcase your products or services
"81% of shoppers checked whether a product was in-stock before heading to the store to buy"(*)
Google Ads offers you an extensive choice of Ad types and Extensions to help them meet their individual business goals
Ad extensions are used to expand your advertisement with additional critical information, giving potential customers more reasons to choose your business over your competitors.
Using price extensions your business' offerings can be shown in greater detail allowing people viewing your ad to quickly find what they're looking for.

For retailers, Google Ads offers advertisers the ability to instantly display Shopping ads promoting your local inventory. Through the use of images along with your product information in advertisements, Shopping ads give retail customers a stronger sense of the product you're selling before they even click the ad, giving you more qualified and better-targeted leads.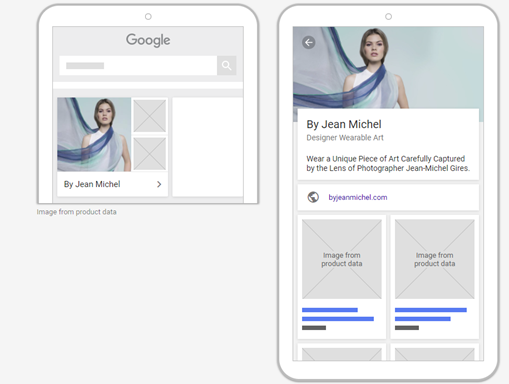 Get the phone ringing
Google Ads makes it easier to get the phone ringing by displaying your phone number directly on your ads. Mobile users can even simply click the phone number displayed and call you directly, without even having to dial the number.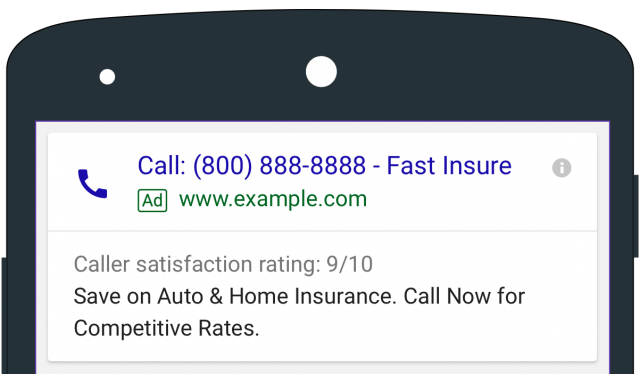 Increase foot traffic
To bring in more foot traffic to your brick-and-mortar store, you need to let people know you're close by and have what they're looking for.
Location extensions on the Google Ads platform allow you to display your store's location to prospective customers searching online. By clicking the location extension right below the ads, users are directed from their current location right to your store! In a recent Google Survey, a staggering 73% of smartphone users said that directions were important in an ad.

Pay only for clicks
Considered to be one of the most effective online advertising solutions, Google Ads determines your ad's position in an auction-based on the ad's relevance and the amount competing advertisers are also willing to bid for ad space. Advertising fees, however, are only incurred when a user actually clicks your ad.
Invest with confidence and clarity
By strategically placing tracking codes on their web pages, advertisers can measure information such as the number of phone calls or emails received, the number of contact forms submitted and newsletter subscriptions, among others. This allows you to measure the results produced in real-time and find out which channels and keywords are producing the best results. With this information, your campaign's effectiveness can be measured in real-time and adjusted to produce the best ROI.
Combined with effective SEO, a Google Ads campaign can be your best local marketing strategy to boost your business' sales, online presence and overall growth. If you'd like to learn more about starting a Google Ads campaign, please get in touch.
(*source: Think with Google)