Thanks to the wealth of information available online, modern-day shoppers are more informed and better prepared than before. As a result of this, the role of the traditional brick and mortar store is changing. Since shoppers have already done their research online, by the time they visit your store they know precisely what they're looking for. Whilst this results in a decrease in in-store traffic, it means an increase in average spend.  The digital transformation is definitely happening, so let's see how Google Ads can help retailers meet new shoppers' expectations.
Trends driving the behavior of today's consumer

Local Mobiles Searches are On the Rise
Local searches on mobile devices are growing, about 50% faster than overall mobile searches.  Consumers not only want to source the products closest to them, but they are also looking for the fastest, and easiest shopping experience. Consumers want and expect to move fluidly between online and offline during their purchase journey. 81% of shoppers checked whether a product was in-stock before heading to the store to buy. The current trend is leading toward consumers ordering and paying online, then picking up their products in store at their convenience. As a result of this, mobile searches related to "store pickup" have also grown 3 times since 2016. This indicates that consumers would rather search for and buy their product online, then pick it up in store rather than wait days or weeks for it to be shipped to them.
Discoverability Drives Loyalty
Shoppers are becoming loyal to their immediate needs. They already have an idea of what they're looking for and want the most relevant information provided to them in the quickest, easiest ways possible regardless of brand. Search helps drive discovery and offers shoppers assistance in finding this relevant information. As an example of this, 8 out of 10-holiday shoppers admitted to being influenced by online sources before making their purchase, a 13% increase since 2015. For over 70% of shoppers, a Google search is the starting point of the purchase journey.
Mass Messages Are Meaningless
9 out of 10 shoppers would readily buy from a business that best predicts and suggests the most relevant products to meet their needs and intents, a figure that is hardly surprising. In the retail world, there is no one size fits all solution to advertising. Shoppers nowadays expect and pay more attention to relevant, personalized results.
Friction Means Failure
With the use of mobile devices to access the internet rising year after year, users are expecting businesses to adapt to them and their needs, not vice versa. Over 50% of users will leave a site that takes more than 3 seconds to load. Mobile sites that load even just a second faster see up to a 27% increase in their conversion rate and for every additional second of loading time, conversion rates have been known to drop by up to 20%.
These expectations however go beyond site speed. Users have come to expect time-saving, automated services. An example of this is voice search, a growing trend. Up to 32% of consumers would rather speak to a device than type on it for the simple reason that it accomplishes tasks faster. In fact, 1 out of every 5 searches on Android devices are voice searches. Applied to the retail sector, an example of a time saving automated feature is a one-click re-ordering feature.  A responsive, easy to navigate mobile site with the shortest time possible from landing to buying is essential if you want to keep up with developing trends and stay ahead of competitors.
How Can Google Ads Assist Retailers in Their Growth?
Google Ads can help retailers with their transformation and take advantage of new shopping trends. By running a shopping ad campaign on Google, retailers can place their products in front of shoppers at the exact moment they need them, predict consumer behavior, and find new customers with similar profiles.
Showcase Your Products When it Matters the Most
Google Shopping Ads help retailers place their products in front of their most valuable shoppers.  Consumers who click on a retail store's ad in the Google Search rankings before visiting the store are over 25% more likely to make an in-store purchase. Unlike ordinary text ads, Shopping ads display a photo of your product along with a title, price, store name, and more. As an advertiser, you only pay when a potential shopper clicks through to your website or views your local inventory. With the different targeting options, retailers can showcase their products to the right consumer at the moment it matters the most. For example, it's possible to show your products to consumers located in specific areas of a city, certain days or during certain times like your best operating hours.
Google Shopping Ads are displayed:
Google Shopping results appear within regular Google searches whenever Google believes there's a shopping match. They usually appear above or beside the regular search results.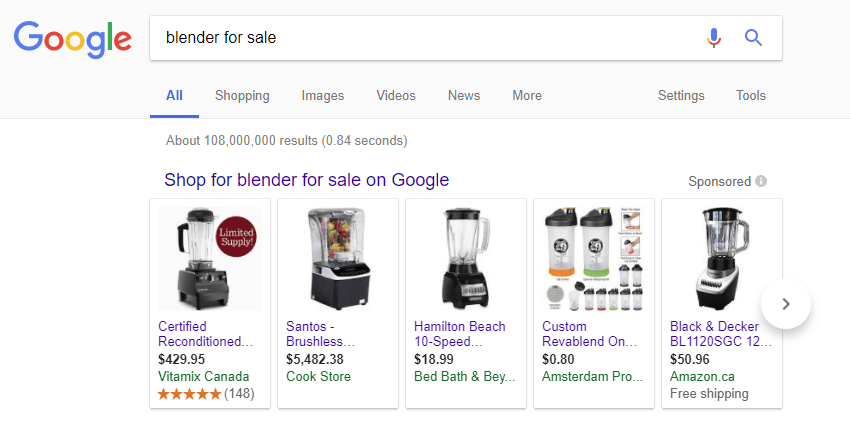 In Google's Shopping search engine.
Google Shopping allows searchers to find products for sale from online merchants, with search results featuring product SKUs, information, prices, stock availability and merchant ratings.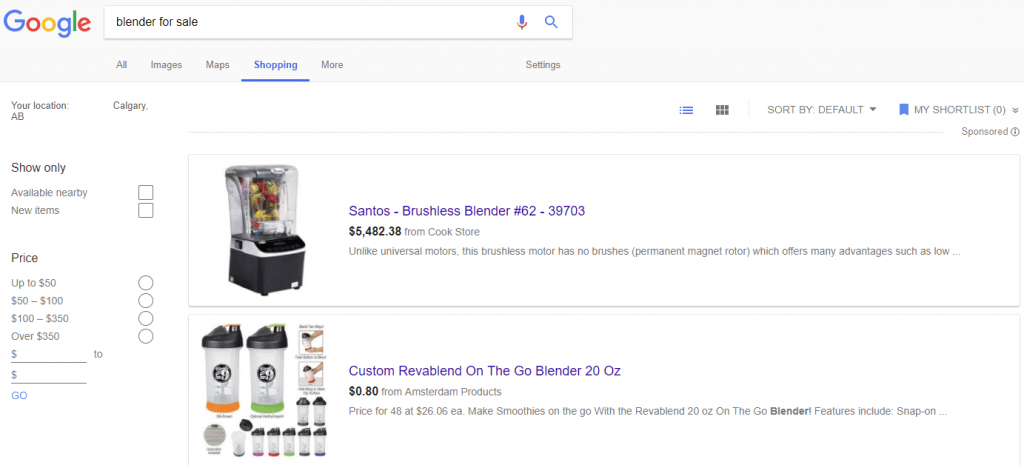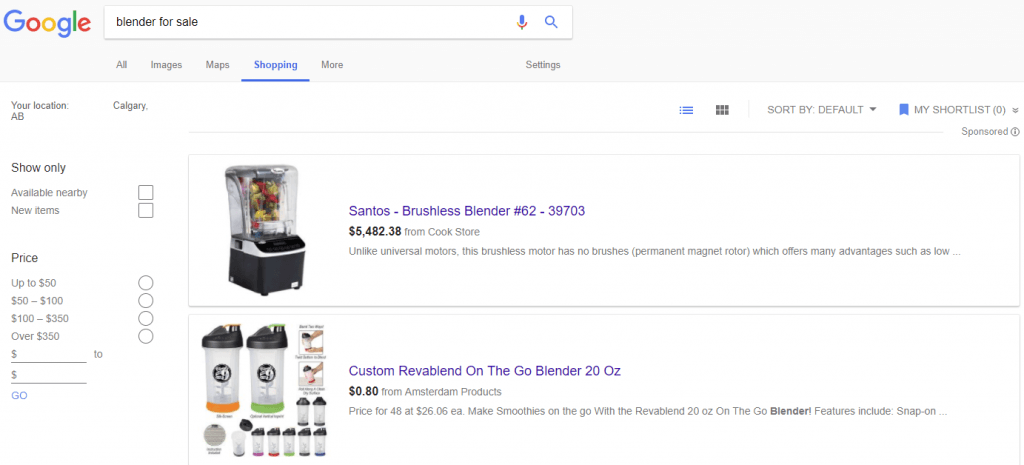 Once the ad is clicked, potential buyers are sent to the corresponding product page on your site where they can immediately purchase the product and have it shipped to their home. If you don't ship products to consumers, you can display your store physical address and map location.


Spark Shoppers Interests
70% of internet users look for discounts or promotions before visiting a store.  Google Shopping helps let consumers know of any specials or promotions your store is currently running.

Find shoppers with similar behavior
Google Ads can help retailers develop a comprehensive audience strategy by re-engaging with your most valuable customers and find new shoppers with similar behavior.
Re-marketing lists help to re-engage higher value audiences. Knowing who your past customers can help you re-engage them with new products or promotions.
Customer match – target customers that you know. Find out which particular demographics make up your ideal target audience and save money by advertising directly to them.
Similar audiences – reach users similar to your best customers. Once you've found your ideal customer base it's time to expand and start targeting people with similar interests!
In conclusion, Google has solutions to help retailers turn online shoppers into in-store customers. If you would like to know if Shopping ads are the right fit for your store, contact us today.
(*) source: Google Partners